We Will Make Sure Your Rights
Are Protected
Trust your devoted Colorado Springs Criminal Attorney Team
WE ARE OPEN!
Free Consultation To Discuss Your Case.
Call Now 719-328-9555
We Will Make Sure Your Rights
Are Protected
Free  Consultation – Call Now!
Colorado Springs Criminal Attorney And DUI Lawyer
Know Your Rights!
Know your rights if you are stopped by police!
The Right To Remain Silent and many other rights guaranteed by the U.S. Constitution are your rights – learn more HERE.
Experienced Colorado Springs Criminal Attorney & DUI Lawyer
Being in the crosshairs of the criminal justice system can be as stressful as it may be intimidating. In addition, an experienced attorney defending you is pivotal to the outcome of your case, as well as your future.
At The Kohn Law Firm, we are here to aggressively defend your rights and help you bring your case to a successful resolution. We are dedicated to providing each of our clients with exceptional service, ethical treatment and aggressive representation.
That's why we are here to help you:
Successfully navigate the intricacies of the criminal justice system
Minimize the negative impacts that criminal cases may have on you and your family
Work diligently and relentlessly to help you protect your freedom and future.
At The Kohn Law Firm, We Get Results.
All of the case results you see here are all recent – not cases from months, years or even decades ago. We work many cases in a year, solving problems for our clients, so we have the experience needed to get results for you – fast!
"We're here for you, and we will do everything possible to get the best outcome for you. You have my word on that."  – Shimon Kohn
Class 6 Felony, Attempted Trespass of a Vehicle, possible 12-18 months prison sentence,
Class 1 Drug Felony, Special Offender, mandatory 8-32 year prison sentence, case dismissed
DUI (Driving under the Influence), possible 1 year jail sentence, case dismissed
Class 3 Felony, Aggravated Robbery, mandatory 10-32 year prison sentence, case dismissed 
Class 3 Felony, Burglary – Domestic Violence, possible 4-12 year prison sentence, case dismissed
Class 4 Felony, 2nd Degree Assault – Serious Bodily Injury, possible 5-16 year prison sentence, result = deferred sentence to a misdemeanor offense 
Class 5 Felony, Aggravated Motor Vehicle Theft, possible 1-3 year prison sentence, result = deferred sentence to a misdemeanor offense
Class 5 Felony, Menacing, possible 1-3 year prison sentence, result = petty offense
Choose A Colorado Springs Criminal Attorney Who Gets Results!
When you hire The Kohn Law Firm, you are hiring the Best Criminal Defense Team in Colorado Springs!
Unlike some other, less-experienced criminal attorneys, Shimon Kohn, Molly Hostetler and Julian Rosielle we do not waste time with your defense! As a result, you can count on aggressive and creative defense backed by years of experience defending good people like you. By the same token, good people who are in a bind, down on their luck and unsure of where to turn for immediate legal help for most any type of criminal defense.
Furthermore, we're committed to protecting your legal rights with the determination and profound knowledge of the Colorado legal system that our 20 years of representing clients offers us.
We genuinely care about you and your future. When you're in trouble with the law, we want to be the legal team you call . We're here for you.
An Arrest Can Be Devastating
Getting arrested for a serious crime can be a devastating experience. In addition, you may be overwhelmed with thoughts and emotions of fear, anger, regret and uncertainty for the future.
An arrest for a crime in Colorado Springs can affect you in many ways. In the first place, if you can't get bail, you will not be able to go to work and you may lose your job. As a result, if you have no income you may lose your home and your family will suffer the consequences.
In other words, an arrest and conviction will hurt you in ways you never imagined. That's why you need to get The Kohn Law Firm on the job early, so you suffer as little as possible.
Regardless of if you are under investigations or have been formally arrested, the most effective way of protecting your rights is to seek legal representation from an experienced and skilled Colorado Springs criminal defense attorney.
Consult With A Colorado Springs Criminal Attorney Immediately!
Never talk about your legal situation with law enforcement or anyone for that matter without the presence of a lawyer or without having consulted with an attorney.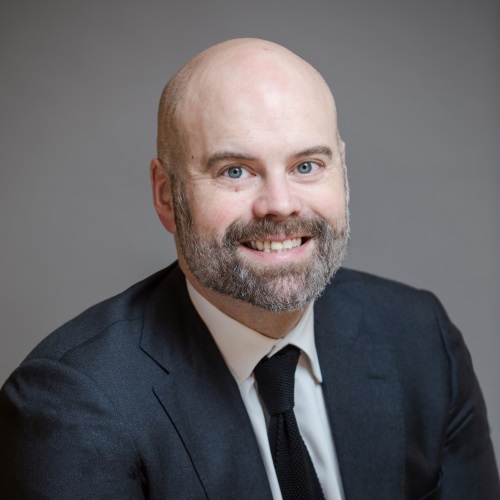 Additionally, you have Constitutionally-guaranteed rights and we will fight for YOU and YOUR civil rights!
We Are Prepared To Aggressively Fight For You And To Ensure That Your Rights Are Respected.
We offer professional legal representation to clients facing a wide range of criminal charges including drug distribution, drug possession, juvenile offenses, domestic violence charges, sex crimes, violent crimes, and all misdemeanor and felony criminal law charges.
In case you or someone close to you is facing criminal charges or needs assistance, then get in touch with The Kohn Law Firm to get the help you need. Of course, we provide free consultations, and we have the knowledge, skill, and experience needed to successfully resolve criminal cases.
An Experienced Criminal Defense Team
Facing a criminal charge in Colorado, be it a misdemeanor or a felony criminal charge, is a predicament that should prompt you to get in touch with an experienced criminal defense attorney immediately. Moreover, every type of criminal charge has its own unique facts and circumstances surrounding it and only an experienced attorney is able to assist an accused person and establish the best course of action.
Other options of resolving a crime, such as case dismissals and reduced charges are usually available early on at the beginning of a criminal case. Likewise, this is why it is highly crucial to hire a skilled attorney who has helped many others in these kinds of situations.
The best Colorado criminal defense lawyer you consider should have extensive experience dealing with all kinds of criminal cases including child abuse, violent crimes, assaults, juvenile delinquency, sex crimes, drug crimes, and domestic violence.
The Best Colorado Springs Criminal Attorney?
Considering the many years of experience held by the lawyers at The Kohn Law Firm, we understand how the district attorney and the police build cases.
In addition, your Colorado Springs criminal lawyer is aware of the kinds of mistakes that are commonly done in these cases that can be used to turn things in your favor.
It is worth noting that criminal defense lawyers in Colorado aren't created the same. You will need to hire a lawyer who is able to offer you a personalized defense and a determined approach towards achieving your freedom.
When the prosecutor gets to see the bigger picture instead of just what the alleged victim or the police officers say, they may be more likely to pursue lesser charges.
We Work With The Prosecution For A Better Outcome
This is the reason why you should promptly bring an experienced defense lawyer onto your case. Your lawyer will be able to work directly with the prosecution to prove to them that the evidence presented isn't valid enough to pursue a criminal charge against you.
This can result in the full dismissal of the case or a significant reduction of the charges.
You are entitled to knowing how your case is proceeding in the justice system and if any plea bargains or other options have become available to you. By the same token, your lawyer should keep you informed about the progress of your case and offer you the necessary assistance regardless of the charges you are facing.
Both felony and misdemeanor charges should be treated with the seriousness they deserve. Additionally, either should be handled as soon as possible to offer you the best chances to prevent a conviction and related penalties.
You might also need an expert to help you understand what the charges you are facing mean. Compounded charges may also affect the ultimate penalties in case you are convicted.
The earlier you understand what's involved and what's at stake, the better your chances of fighting off the consequences of a conviction.
Contact An Experienced Colorado Springs Criminal Attorney Today
If you are accused of a serious crime, you can't afford to the mistake of putting your future and freedom in the hands of an incompetent defense attorney. Likewise, if you do so, both your rights and future will be greatly compromised.
Choosing an experienced defense attorney to handle your criminal case in Colorado Springs is a significant decision. This is why at The Kohn Law Firm we always provide a free case evaluation to all potential clients.
Call us today, and we will arrange a meeting where one of our lawyers will listen to all the details of your case.  We'll inform you of his or her thoughts on how to proceed with the defense, and all the possible scenarios and outcomes of your case. Furthermore, we will plan for your success!
You have everything to win and nothing to lose – but you have to make that first step and call us today.