Colorado Springs Divorce Attorney
Going through the divorce process is often one of the most uncertain and traumatizing times that a person can ever experience in their life. That's why you need the very best Colorado Springs Divorce Attorney at your side.
Not only is a divorce a very complex legal process, but it is also a very emotional time for the entire family and causes a great deal of uncertainty, heartache, and stress.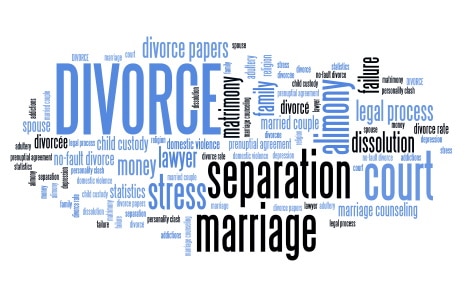 A Divorce Attorney You Can Count On
It can be especially challenging to end a formerly happy marriage when there are children involved. No matter how you look at it divorce is very difficult, and it can take months, or even years for your emotional wounds to heal completely.
The Kohn Law Firm is ready to assist you through this hard time by providing you with high-quality legal representation and outstanding customer service for a full slate of divorce-related issues.
Alison Blackwell is a compassionate family attorney in Colorado Springs who will address all of your legal concerns effectively while you are focusing on a hopeful future.
Uncontested Divorce
If the relationship between you and your ex-spouse is cooperative, you might be able to reach an agreement on support, your children, and the division of your assets. We can help you present to the court an equitable and fair agreement. Even if your marriage is ending amicably, it is still a good idea to hire experienced legal counsel so they can review the terms of your agreement to ensure you receive the outcome you are looking for.
If you need mediation to reach a settlement, we can assist you by acting as your collaborative divorce lawyer.
Contested Divorce
If the relationship with your former spouse is bitter or combative and you are considering filing for divorce, you should have an experienced and skilled Divorce Lawyer who can guide you through the entire process. A contested divorce involves strong emotions that can easily turn into an expensive conflict. This can ultimately harm both spouses as well as their children.
Family Attorney Alison Blackwell is experienced and compassionate and can help to ensure you stay focused so you can move forward with your life, as they are efficiently and effectively handling all of your legal issues in order to achieve the best possible resolution.
Division of Marital Property
The division of marital property due to a divorce is usually a two-step process. The first step is to determine what the marital property actually is. The second step is to divide the marital property equitably. That is not necessarily the same thing as dividing it equally.
Spousal Maintenance
In Colorado, Spousal Maintenance is the term used for alimony. It is usually awarded in a divorce case where one of the spouses needs financial support after the marriage has ended. An experienced and skilled Colorado Springs divorce attorney can help you weigh the various options that are available to you for spousal maintenance.
Mediation
Many divorcee aspects can be resolved fairly inexpensively through using the mediation process.
The Kohn Law Firm makes every effort during the mediation process to aggressively protect and defend your rights. Mediation is often legally mandated in a majority of divorce cases and we always work with your best interests at heart.