Drug Crimes Defense
Drug crimes charges can be as serious as they may be damaging, especially when your reputation, your career and your freedom are on the line. Regardless of whether you are facing misdemeanor or felony drug charges and/or whether you may have a criminal record, your best move for resolving these charges as favorably as possible is to trust your defense to the Colorado Springs drug crimes defense lawyers at The Kohn Law Firm.
For more than a decade, we have been providing superior defense representation and the highest quality of legal services to people accused of various drug crimes. We have the experience, knowledge, dedication and resources necessary to help people facing drug crimes charges obtain the best possible resolutions to their cases.
At The Kohn Law Firm, our drug crimes defense practice is dedicated to helping people successfully resolve a number of different types of drug charges,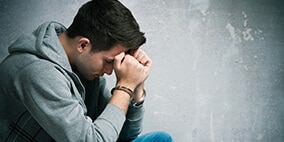 including (but not limited to) charges associated with:
Drug trafficking
Drug manufacturing or cultivation
Other misdemeanor and felony drug offenses.
In these cases, the best defense strategies for the accused will depend on the specifics of the case and, in particular, factors like:
The type and amount of drugs allegedly associated with the offense (with charges related to Schedule I drugs and/or greater amounts of drugs typically being the most serious)
The circumstances of the arrest, as well as the subsequent investigation by law enforcement officials (as it may be possible to argue that police officers violated the accused individual's rights by, for instance, illegally searching a person or his property)
Whether or not the accused individual has been convicted of other drug offenses in the past or has a criminal record (as there may be alternative resolutions to a case when people have never been charged with drug crimes in the past).
Colorado Springs Drug Crimes Defense Lawyers at The Kohn Law Firm
Have you or a loved one been charged with a drug crime? If so, the Colorado Springs drug crimes defense attorneys at The Kohn Law Firm are ready to aggressively defend your rights and help you bring your case to a successful resolution. At The Kohn Law Firm, we believe that our clients deserve exceptional service, ethical treatment and aggressive representation. That's why we are here to help you navigate the complexities of an intricate criminal justice system, minimize the negative impacts on you and your family, and ultimately help you protect your freedom and future.
As a former Deputy D.A., Attorney Shimon Kohn understands how prosecutors build their cases, and he knows how to dispute their allegations while figuring out the best potential legal remedies to vigorously defend you.
When you want to trust that you will obtain the best possible outcome to your case, don't hesitate to contact the Colorado Springs drug crimes defense lawyers at The Kohn Law Firm.
Contact Us to Get Your Defense Started Today
To learn more about how we can help you, set up a free initial consultation with us by calling us at (719) 328-9555 or by emailing us using the contact form at the top of this page.
From our offices in Colorado Springs, we represent clients throughout the Pikes Peak region and Colorado.