What You Can Count on with our Colorado Springs Criminal Defense Lawyers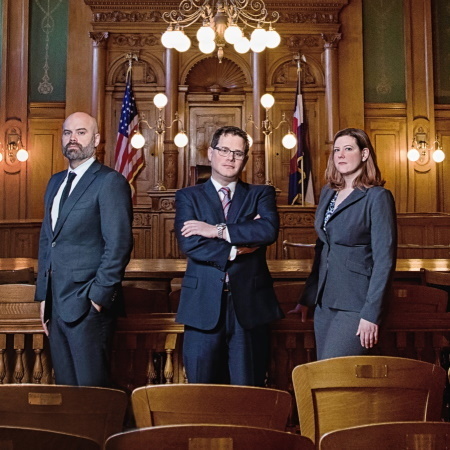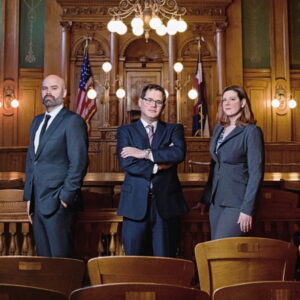 It's simple. You should hire us because:
Your future depends on the outcome of your case.
The outcome of your case depends on the strength of your defense.
The Colorado Springs criminal defense lawyers at Kohn Law Firm have the experience, skills and resources necessary to build you the strongest possible defense case.
At Kohn Law Firm, we believe that people who are accused of crimes deserve exceptional service, ethical treatment and aggressive representation. That's why we are dedicated to working tirelessly to help each of our clients obtain the best possible outcomes to their cases.
When people hire us and trust us to oversee their defense, they can always count on our Colorado Springs criminal defense lawyers to:
Expertly navigate the complexities of the criminal justice system
Effectively reduce any possible negative impacts that a criminal case may have on the accused individual, as well as his family
Fiercely defend them in any legal setting
Relentlessly endeavor to protect their freedom and future.
As part of our comprehensive and superior defense services, our clients can also always rely on us to:
Give them honest answers about their charges and their case
Clearly explain what they should expect from the upcoming legal process
Be available to answer their questions as their case proceeds
Be prepared to stand up to prosecutors in any legal setting.
In fact, as a former Deputy District Attorney, Kohn Law Firm understands how prosecutors build their cases, and he knows how to dispute their allegations while figuring out the best potential legal remedies to vigorously defend each of his clients.
The bottom line is that, when your reputation, freedom and future are on the line in a criminal case, you can trust the Colorado Springs criminal defense lawyers at Kohn Law Firm to help you secure the best possible resolution to your case.
Let's Discuss Your Defense Options – Contact Us Today
If you are ready to talk about your case and how we can help you, don't hesitate to contact us and set up a free initial consultation with one of our trusted Colorado Springs criminal defense attorneys. You can schedule this meeting by calling us at (719) 328-9555 or by emailing us using the contact form at the top of this page.
The sooner you hire us to get your defense case started, the better your chances will be of effectively fighting the charges you face and resolving your case as favorably and efficiently as possible.
From our offices in Colorado Springs, we represent clients throughout the Pikes Peak region and Colorado.