In Colorado and every state in the U.S., the legal limit for intoxication for those with standard drivers' licenses is 0.08 BAC (grams of alcohol for every 100 ml of blood). This generally means that, when traffic cops have probable cause to suspect that motorists' BACs are 0.08 or greater, these motorists will usually be arrested for (and likely charged with) a DUI.
A commercial driver DUI is half that – 0.04 BAC.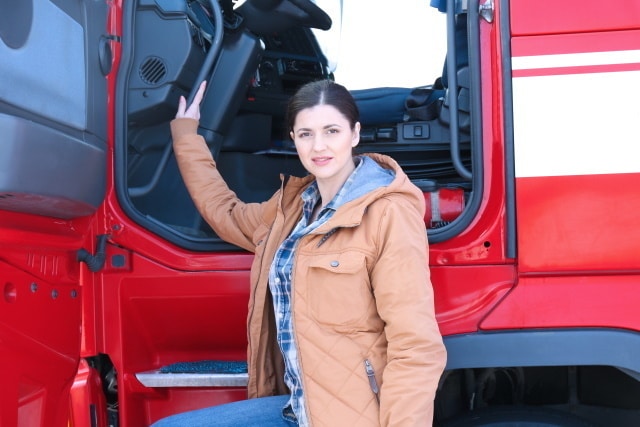 If you have a commercial driver's license (CDL) and drive for a living, the legal limits you are required to abide by is different than that of the general public. The following presents some important info about DUIs for commercial drivers.
CDLs & DUIs: Important Info
The legal limits – For commercial drivers, the legal limit is half of what it is for other drivers, meaning that commercial drivers can be considered "drunk" (in the eyes of the law) when they have a BAC of 0.04 or greater.
Impacts to driving privileges – When commercial drivers are convicted of a DUI (or another "major" traffic violation) for the first time, their CDLs will typically be suspended for one year. In the event, however, that the convicted motorist was transporting hazardous materials at the time of the DUI, the disqualification of the CDL can be extended to as much as three years.
Other impacts for commercial driver DUI – While, of course, commercial drivers will lose their driving privileges after being convicted of DUI for the first time, they (like other motorists) can also be penalized with jail time, court fines, community service, etc. Additionally, however, it is very likely that these drivers will lose their jobs – if not be forced to pursue other careers (as their opportunities to get hired after a DUI conviction, even after their driving privileges may be reinstated, can be limited to none).
Second DUIs for commercial drivers – With a second DUI (or any subsequent conviction of a major traffic violation), commercial drivers will typically see their commercial driving privileges revoked for life.
Does any of this info about DUIs for commercial drivers surprise you? If so, please share your comments with us on Facebook & Google+.
Colorado Springs DUI Attorney at Kohn Law Firm
Have you or a loved one been charged with a drunk driving offense? If so, the leading Colorado Springs DUI law firm Kohn Law Firm, is ready to aggressively defend your rights and help you bring your case to a successful resolution. At Kohn Law Firm, we believe that our clients deserve exceptional service, ethical treatment and aggressive representation. That's why we are here to help you navigate the complexities of an intricate criminal justice system, minimize the negative impacts on you and your family, and ultimately help you protect your freedom and future.
So, when you want to trust that you will obtain the best possible outcome to your case, don't hesitate to contact a Colorado Springs DUI attorney at Kohn Law Firm
Contact Us to Get Your Defense Started Today
To learn more about how we can help you, set up a free initial consultation with us by calling us at (719) 328-9555 or by emailing us using the contact form at the top of this page.
From our offices in Colorado Springs, we represent clients throughout the Pikes Peak region and Colorado.