Colorado Springs DUI Attorney
Fight DUI Charges with an Experienced Colorado Springs DUI Attorney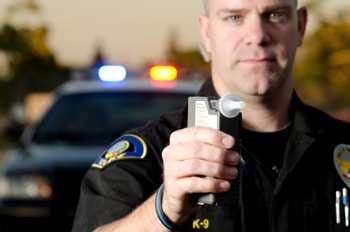 A DUI charge can put your reputation, career and your freedom on the line. Knowing how to defend yourself in a DUI case will be essential to protecting your rights and achieving the best possible outcome.
Whether you have just been arrested for a DUI or you are facing misdemeanor or felony DUI charges, you can turn to an experienced Colorado Springs DUI attorney at The Kohn Law Firm for the strongest defense representation possible.
Contact Us for a Free Case Review Now
Our DUI attorneys are ready to explain your rights and advise you on how to protect them as you proceed through the criminal justice system with a DUI charge. We are also prepared to immediately start defending you and build you the best possible defense case.
Until then, please explore the following for some important information about DUI charges, penalties and defense strategies.
Colorado DUI Charges & Penalties
DUI charges and penalties in Colorado have been getting increasingly harsh in recent years. While the circumstances of a DUI arrest (and the criminal history of the accused) can impact the severity of the DUI charges, here is a look at the charges and penalties generally associated with first-time and subsequent DUIs.
First-Time DUI
A first-time DUI in Colorado is typically associated with misdemeanor charges (as long as the incident did not involve any aggravating factors – like a crash, injuries or death). Commonly, a first-time DUI conviction in Colorado will result in various penalties, like:
Jail time – First-time offenders will not necessarily be sentenced to serve jail time. They may receive "time served" or a suspended jail sentence (upon the completion of probation).
Fines – Court fines can be as much as $1,000. Please be aware, however, that this is not the only cost of a DUI. Other costs can include the costs of missing work, getting a license reinstated, higher auto insurance premiums, etc.
Loss of driving privileges – By default, the driver's license suspension for a first-time DUI in Colorado is 9 months (unless the driver refused BAC testing during the DUI stop). However, early reinstatement can be negotiated with a solid defense.
Probation – This can include requirements to complete community service and alcohol education classes. DUI probation can also require that convicted person does not drink alcohol, has an ignition interlock device installed on his vehicle, and/or does not incur any new criminal charges (for the probationary term).
Please note that there is a distinction between DUI and DWAI charges in Colorado.
Charges & Penalties for Multiple DUI Convictions
Second- and third-time DUIs will usually be filed as misdemeanor charges (as long as no aggravating circumstances were involved). The severity of the charges and related penalties, however, will depend on factors like (but not limited to):
How long ago the previous DUI(s) were incurred
The BAC at the time of the arrest
Whether the accused motorist agreed to or refused BAC testing.
A fourth DUI in Colorado will be filed a Class 4 felony, which can punishable by as much as 6 years in prison and $500,000 in fines (as well as other penalties).
Here, it's critical to also understand that:
DUI convictions incurred in other states will generally count as priors in Colorado. So, if you have three previous DUI convictions outside of Colorado and the fourth DUI is in Colorado, you can still face felony charges.
Having prior DUI convictions does not mean you will automatically be convicted of a subsequent DUI charge. In other words, there are ways to fight DUI charges even if you have been convicted of one or more DUIs in the past.
How to Fight DUI Charges With An Experienced DUI Attorney
The best defense against DUI charges will hinge on the specifics of the arrest and case. While a Colorado Springs DUI lawyer at Kohn Law Firm can reveal more about your best DUI defense options, in general, here are some effective ways to fight these allegations:
Challenge probable cause for the traffic stop – If there was no probable cause (or the arresting officer can't articulate the probable cause later), the traffic stop was arguably illegal, and there may be grounds to request a dismissal of charges.
Point out problems the field sobriety test results – Field sobriety tests are not always objective or standard. Pointing out inconsistences or subjective interpretations of the results can throw this evidence into question.
Demonstrate the inaccuracy or unreliability of the BAC test results – Improper use of breathalyzers, failing to properly handle blood samples and mistakes at labs are just a few ways to challenge the validity of BAC test results.
Identify other ways police violated the rights of the accused or failed to follow proper procedure – These violations can raise questions about the accuracy of police reports, as well as the validity of certain evidence against the accused. This can be very helpful to DUI defense cases.
How a DUI Attorney Can Help You
An experienced defense lawyer can help you present a strong defense in the TWO cases your DUI will trigger – the administrative case with the DMV and the criminal case with the court. In addition to explaining and protecting your rights in both of these cases, an attorney at Kohn Law Firm can bolster your DUI defense case by:
Examining each element of the case to determine where the strongest defense lies
Walking you through the complexities of the law and criminal justice system, step-by-step
Tenaciously advocating your interests and rights
Fighting to bring your case to the best resolution possible.
Get Aggressive, Effective Defense Representation: Contact a Colorado Springs DUI Lawyer at Kohn Law Firm
When you are facing DUI charges, time is of the essence. Don't put off or compromise your defense. Contact a Colorado Springs DUI lawyer at Kohn Law Firm now to make sure you have an aggressive defense and superior advocacy as soon as possible. The outcome of your case – and your future – depends on it.
Contact US for more information about how we can help you.
At Kohn Law Firm, we believe that our clients deserve exceptional service, ethical treatment and aggressive representation. That's why we are here to help you:
Minimize the negative impacts DUI charges may have on you and your family
Protect your rights, freedom and future.
From our offices in Colorado Springs, we represent clients throughout El Paso County and Colorado.