Sexual Assault Defense Attorney
Sexual assault is a sex offense in Colorado that can result in severe penalties when subject to the criminal justice system. Because of the complexities in Colorado law when it comes to a charge of sex assault, the crime can be charged as anything from a Class 1 misdemeanor all the way to a Class 2 felony. The specific circumstances of a given case will dictate exactly how the state charges an individual.
Sexual Assault Definition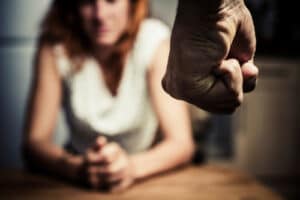 Sexual assault is defined as the sexual penetration of a victim, using body parts or other objects, under a variety of circumstances.
Unfortunately, some individuals are surprised by certain legal language when they end up charged with sex assault after what they believed to be consensual sex. If a victim is under the age of 17 and has a sexual partner more than 10 years older, for instance, that partner can be charged with a sex offense.
Colorado law even lists certain acts of what an individual may see as consensual sex with a legally-aged person as sex offenses that could lead to serious time in prison. A person who has sex with their intoxicated spouse, for instance, could be charged with sex assault.
State law makes it clear that when engaging in any type of sexual behavior, gaining full consent is imperative, and this holds true even with a significant other.
Sexual Assault Felony Classes
It's is considered a Class 4 felony, which can result in a six-year prison sentence. Certain circumstances, however, can make the charge even more serious. If physical force is alleged to have been used during the sex offense, for instance, a person may face 12 years in prison for a Class 3 felony charge.
In addition, if a deadly weapon is alleged to have been used during the commission of the assault, prosecutors may seek a Class 2 felony conviction, which can land a defendant in prison for up to 24 years.
Top Colorado Springs Sexual Assault Defense Attorney
Sexual assault is a very serious accusation, but there's no such thing as an "open-and-shut" case. Colorado Springs sexual assault defense attorney Shimon Kohn can help represent anyone who is facing sex assault or other sex offense charges.
These types of crimes are treated severely in Colorado, so it may seem as though it's impossible to get a fair trial. If a defendant has Shimon Kohn on their side, however, they'll have a criminal defense lawyer who will fight for their rights.
If you or someone you know is facing potential criminal charges in Colorado Springs, contact sexual assault defense lawyer Shimon Kohn anytime at 719-328-9555.  Book your FREE, confidential, no-obligation consultation now.
The strongest defense depends on building an aggressive defense now. It is critical to obtaining the best results.